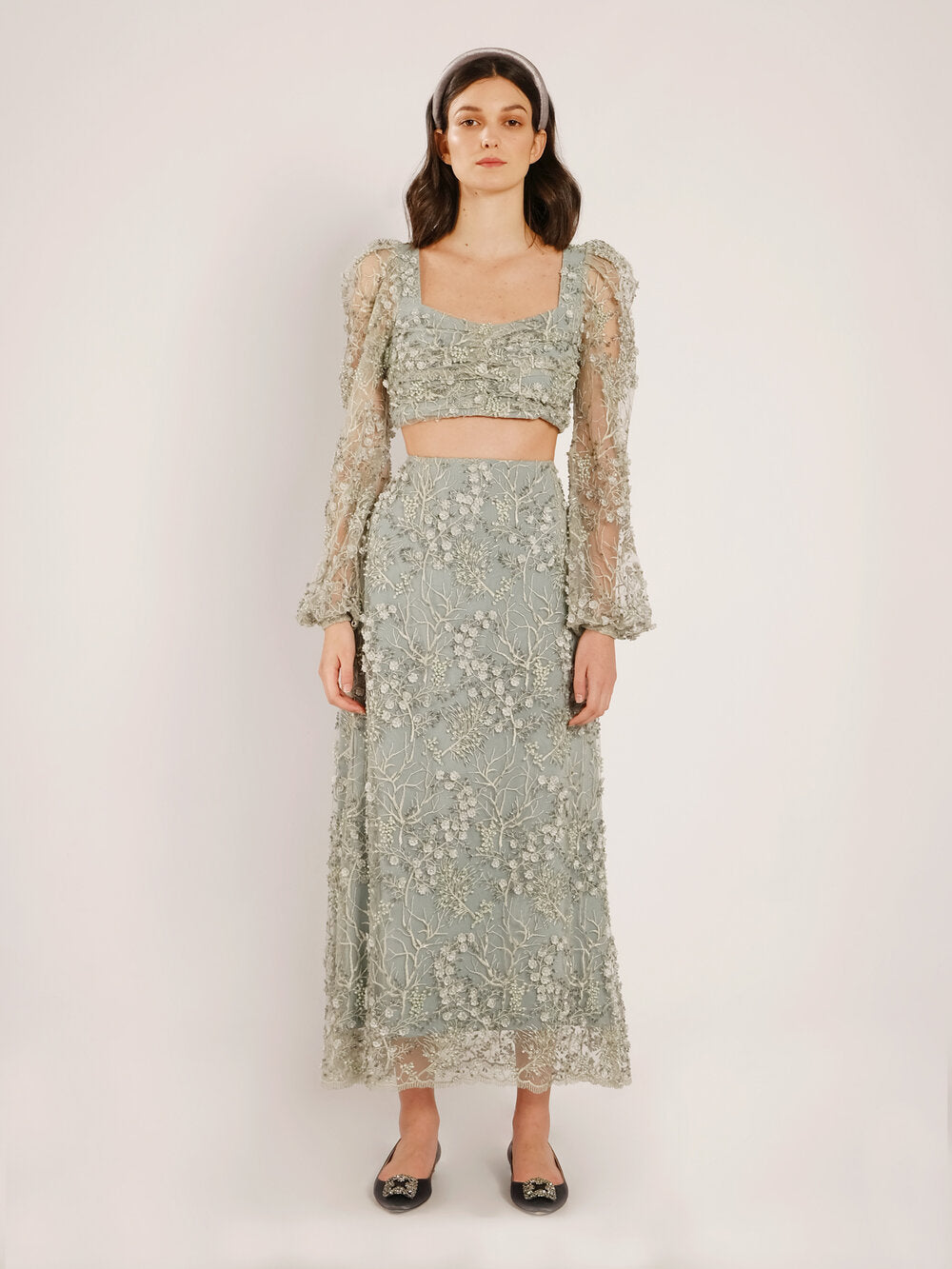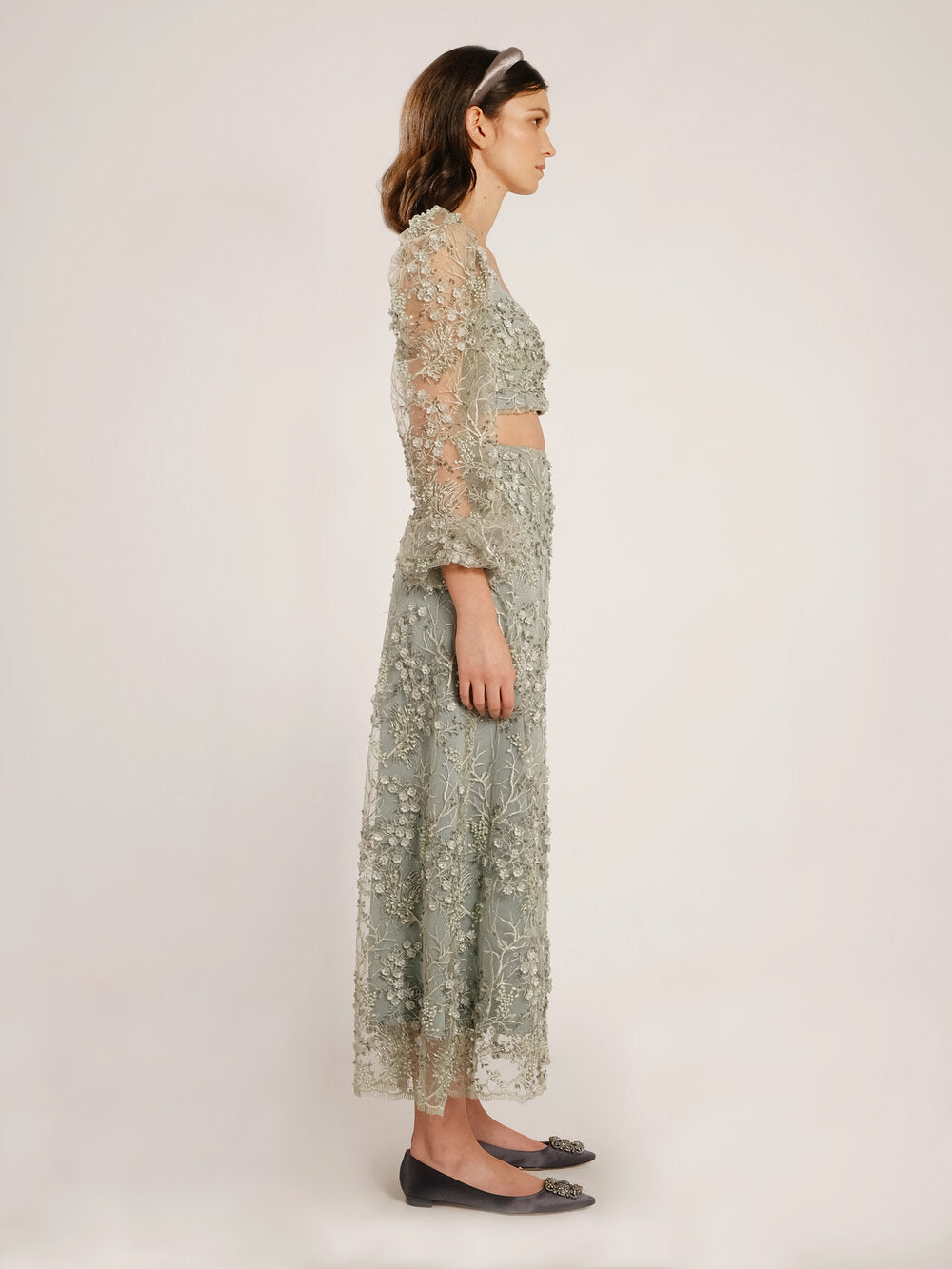 Anabelle Green Mint Embellished
AVAILABLE UNDER REQUEST
Anabelle dress in embellished green mint.
We created the Anabelle dress for the most romantic amies. The embellished fabric and rhinestones in between flowers provide a charming yet distinctive look thanks to the two pieces. Wear it together for a special occasion but also separate, the top with informal jeans or the skirt with a masculine shaped shirt.
All sets are made with embroidered fabrics and following a very careful handmade process, therefore production is very limited. Practically each and every dress is a unique piece as we can only make a maximum of six sets for each style.
ITEM UNDER REQUEST.
Anabelle Green Mint Embellished