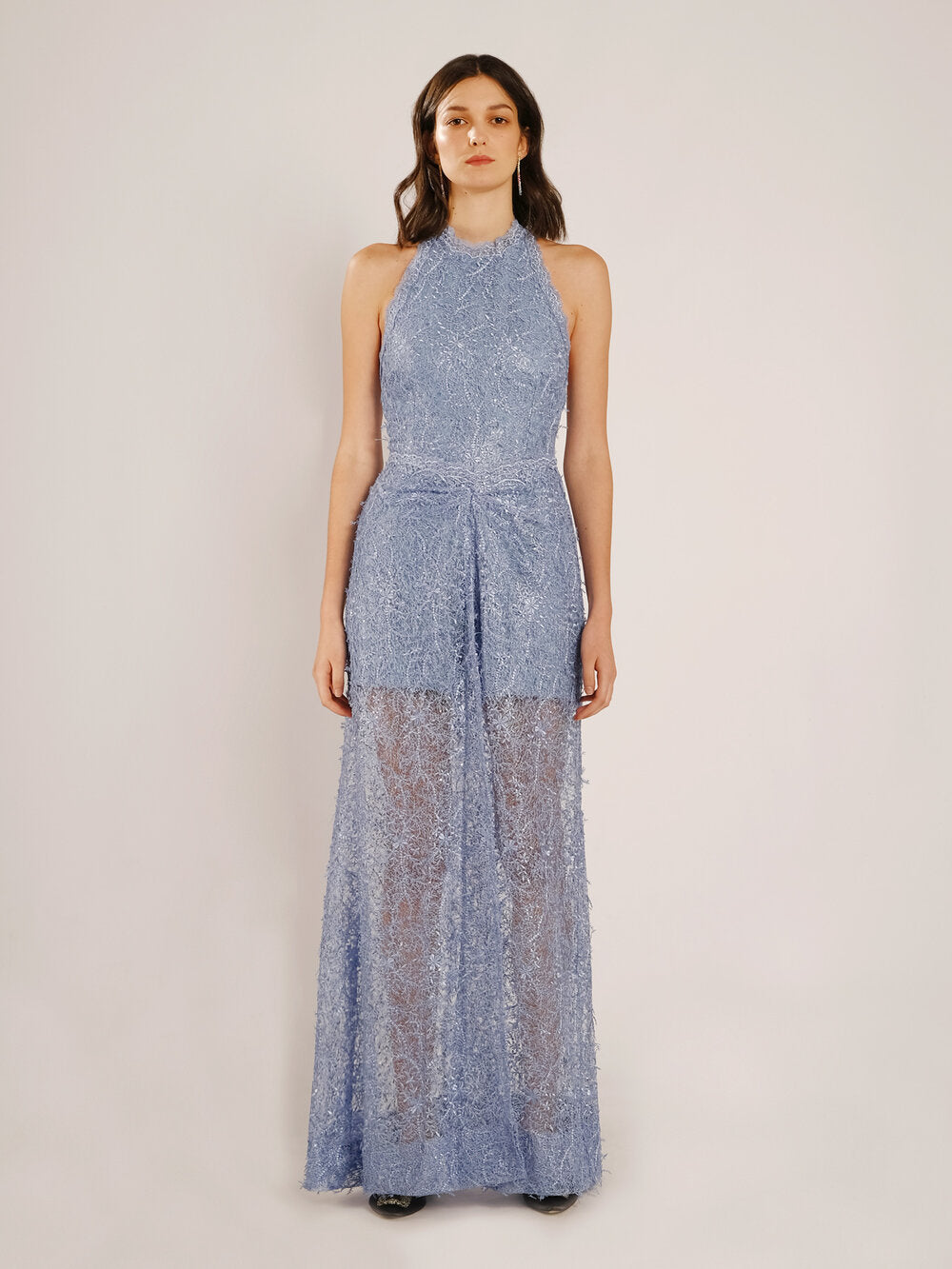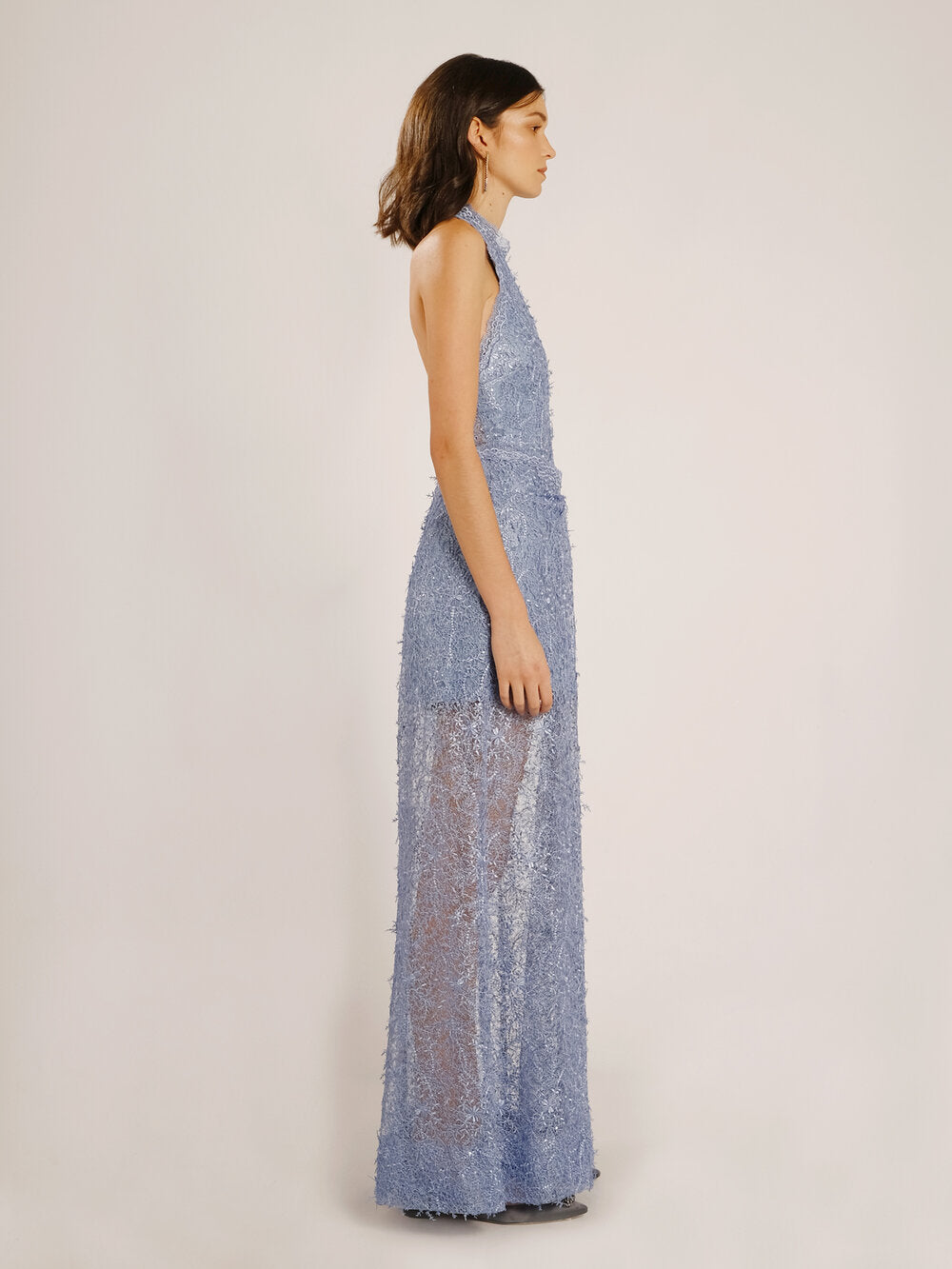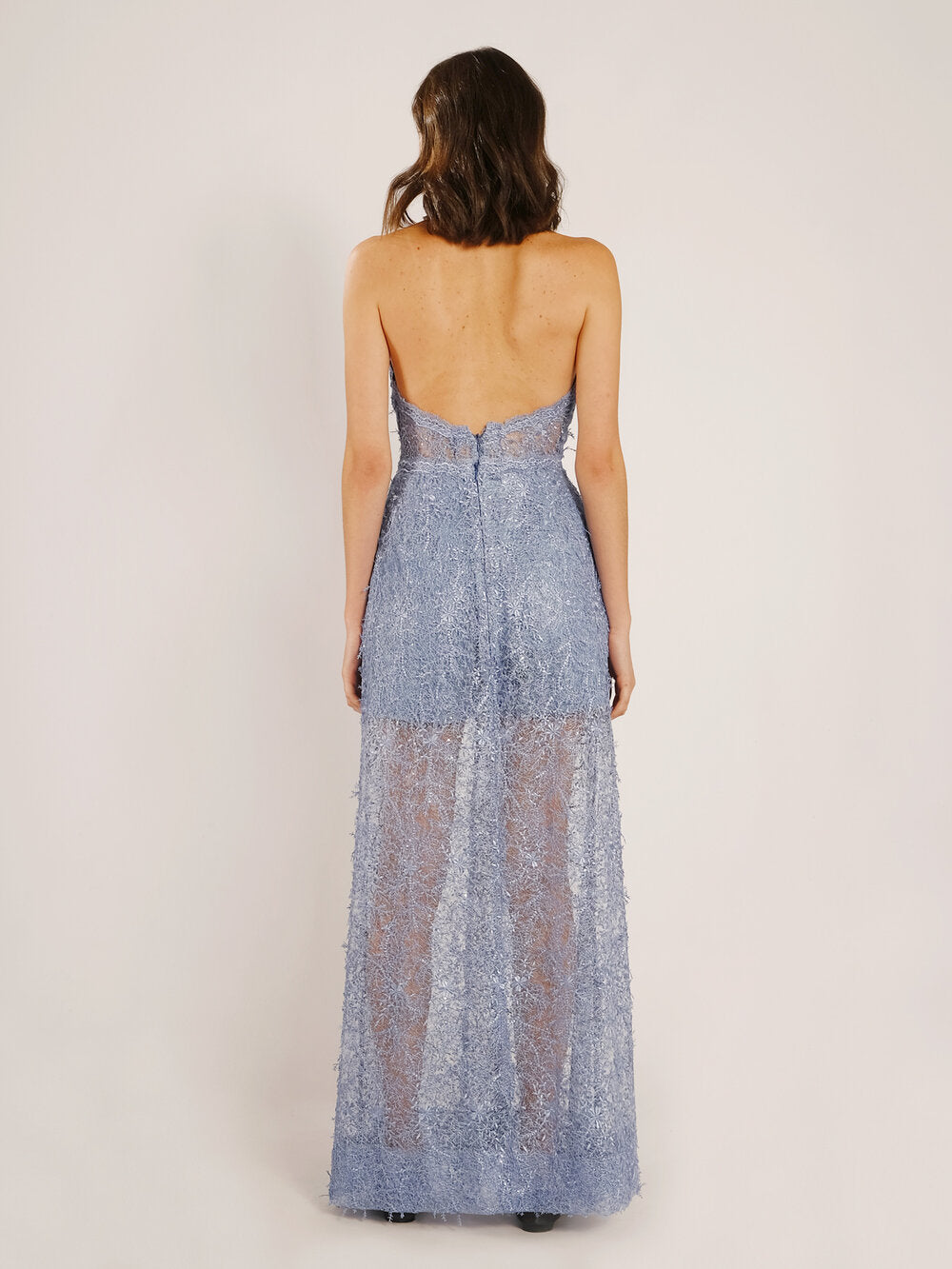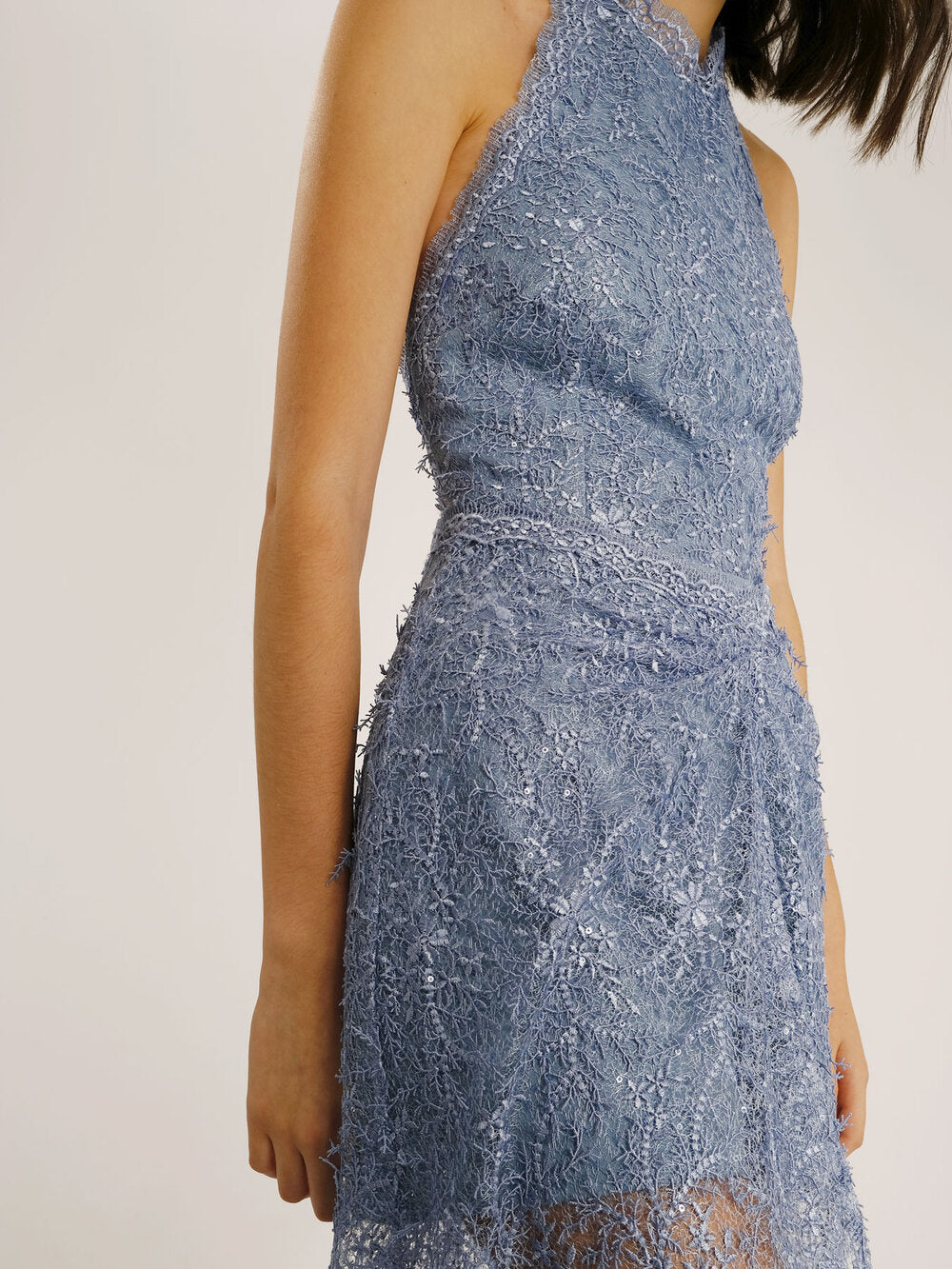 Georgette Serenity Embroidered
AVAILABLE UNDER REQUEST
Georgette serenity blue dress.
Georgette dress was made for the reckless and fashionable amies, for the ones who aren't afraid of taking fashion risks. The two pieces are the perfect combo to play with. Wear the jumpsuit casually at a summer party and finish the look with the transparent embroidered skirt for a wedding or more formal event. The open back and the slit skirt will make you feel feminine and powerful.
All sets are made with embroidered fabrics and following a very careful handmade process, therefore production is very limited. Practically each and every dress is a unique piece as we can only make a maximum of six sets for each style.
Georgette Serenity Embroidered