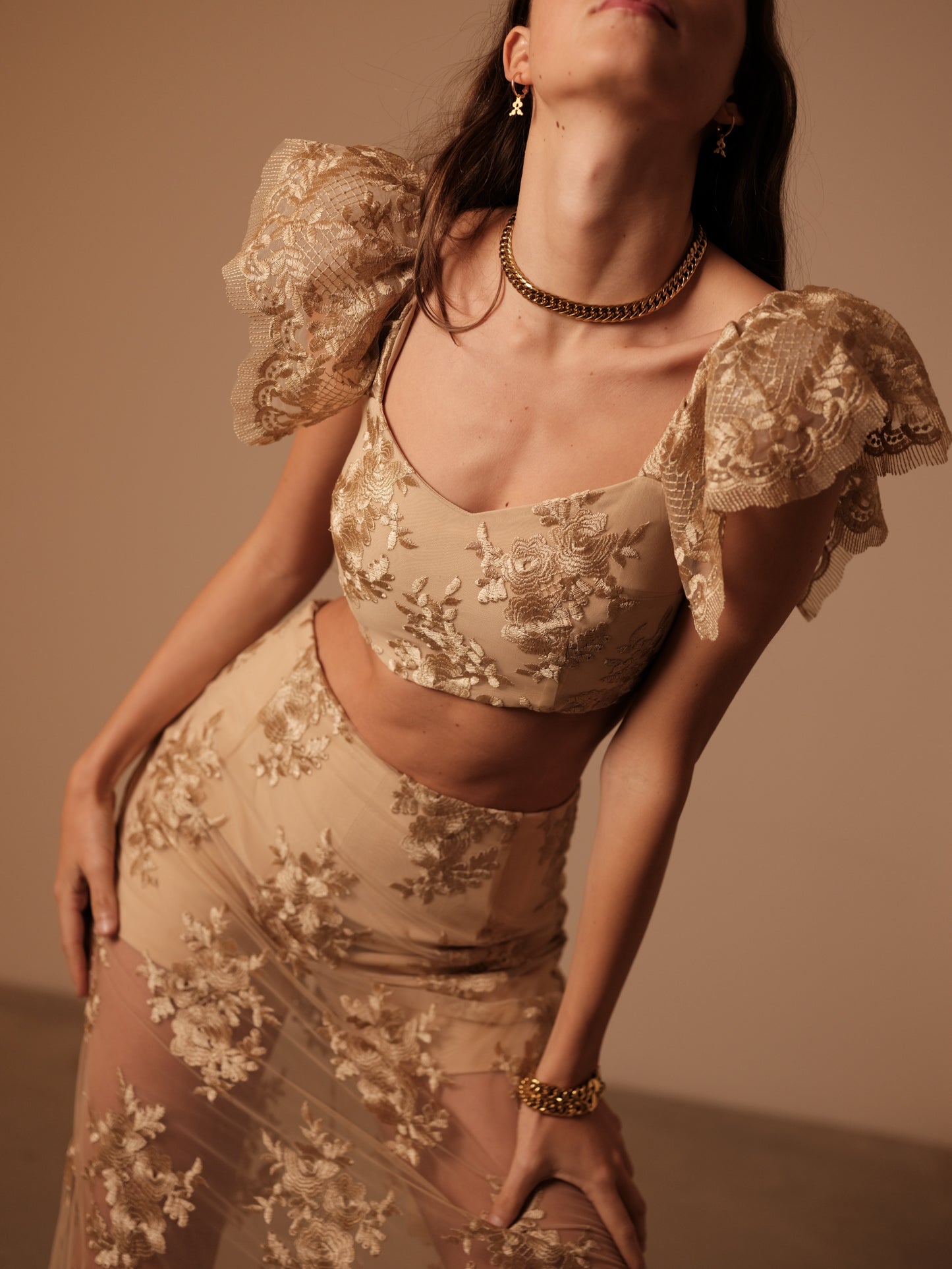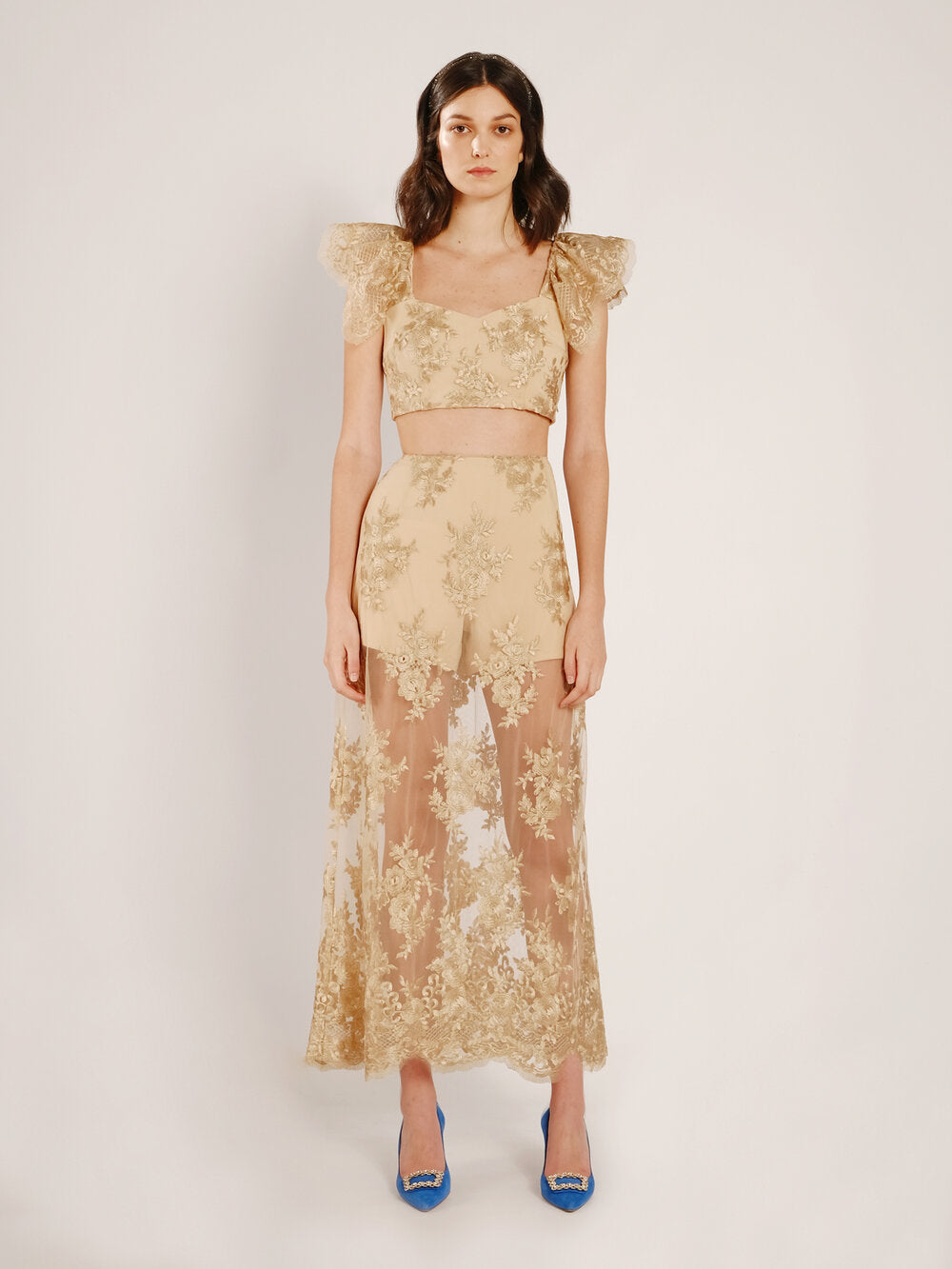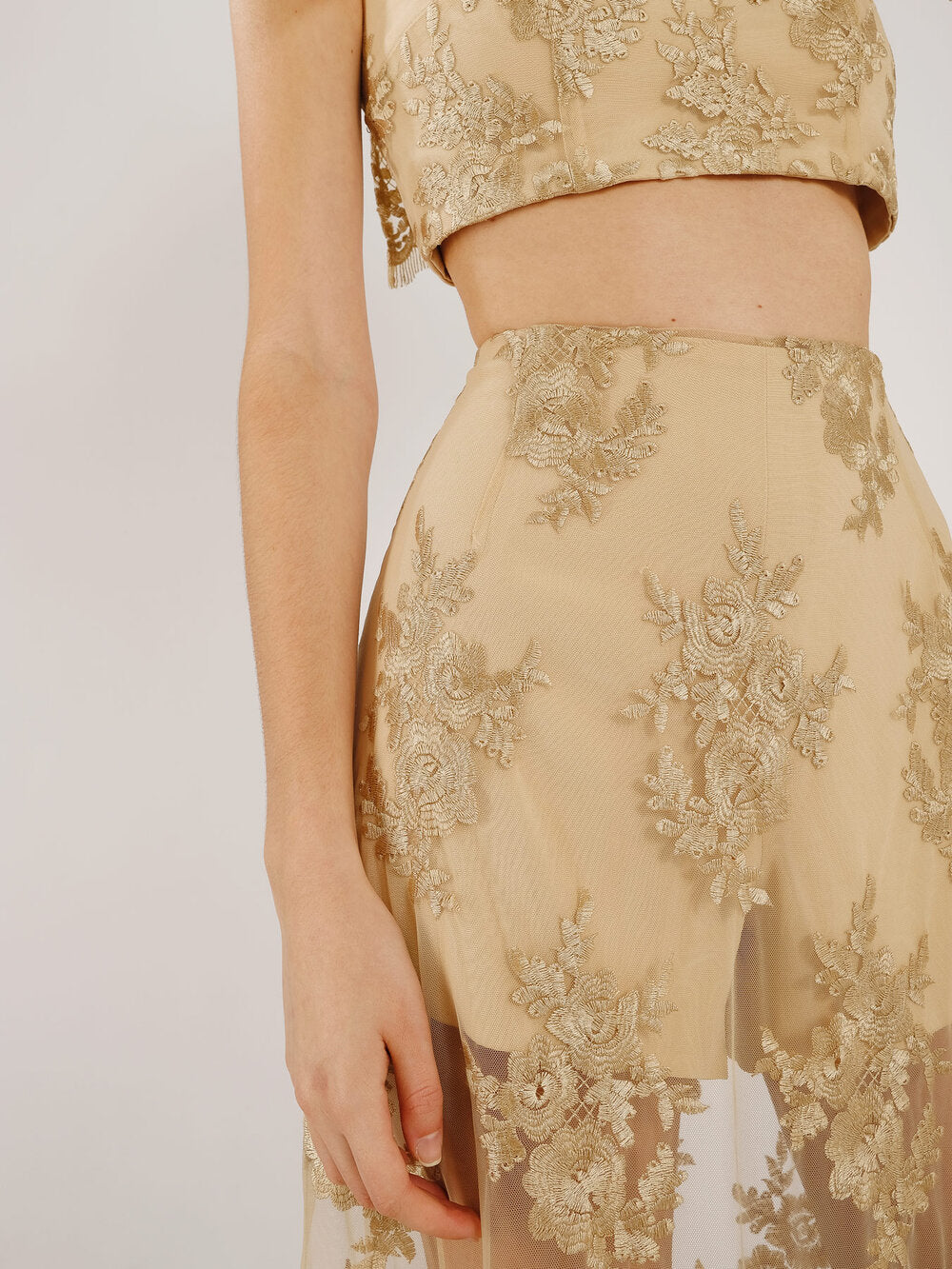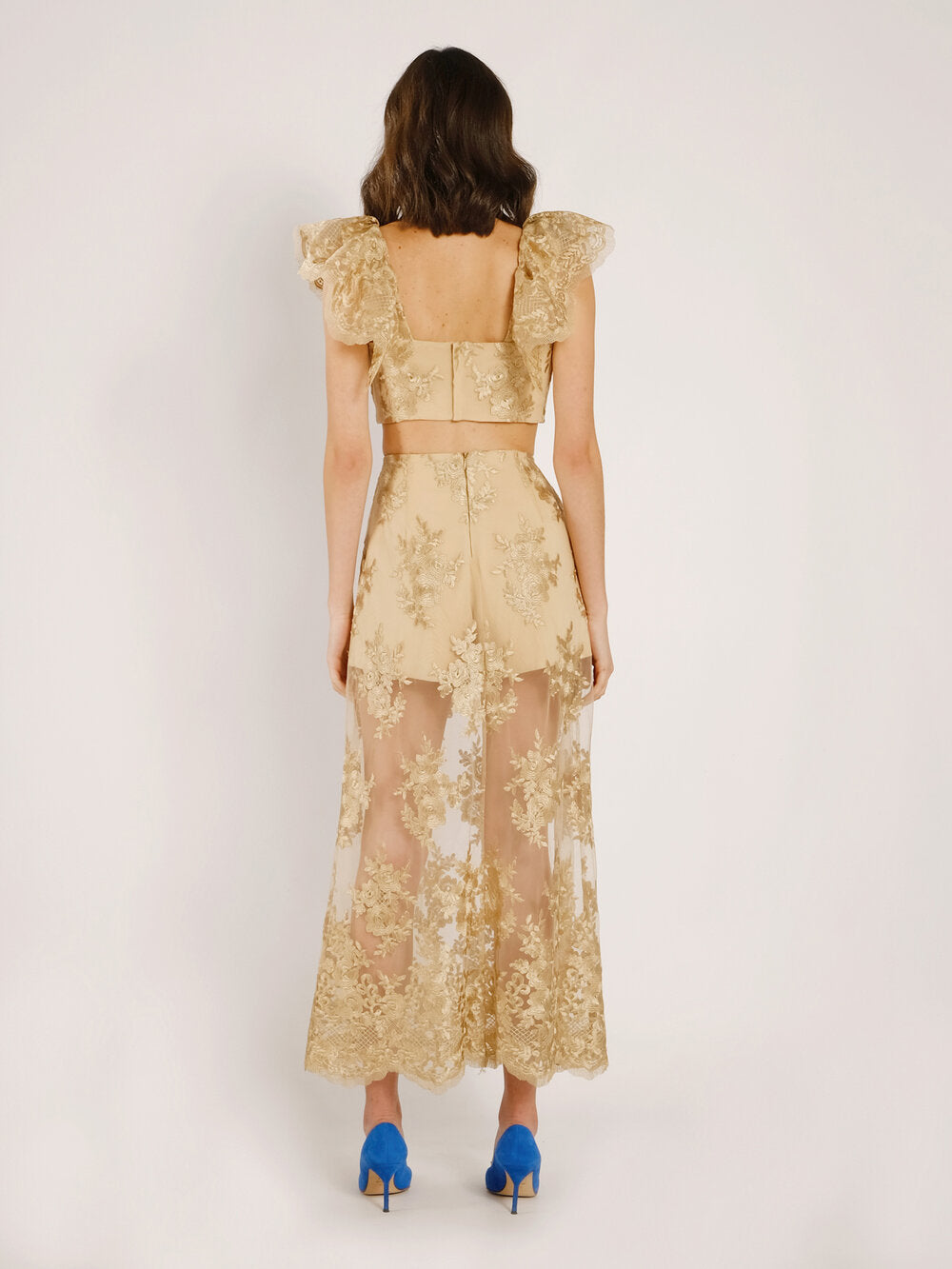 Carla dress in embroidered beige.
Carla beige dress is for the simple but also charming amies, the ones who want to impress but keep it simple. The embellished fabric with transparencies gives the reckless hint and the lining short will be the perfect, comfortable companion for an endless party.
All sets are made with embroidered fabrics and following a very careful handmade process, therefore production is very limited. Practically each and every dress is a unique piece as we can only make a maximum of six sets for each style.
Limited serie of 6 dresses.
Carla Beige Embroidered