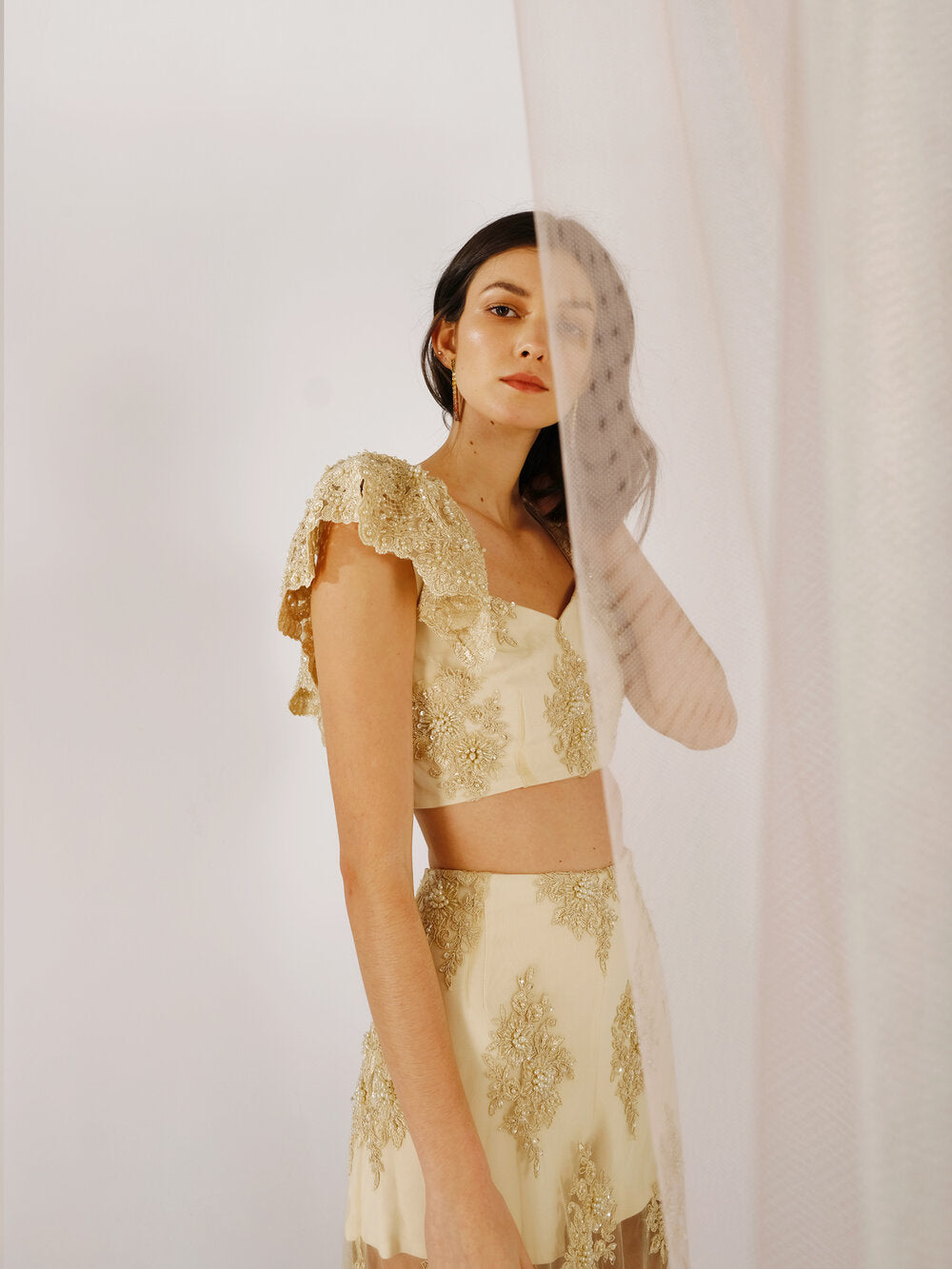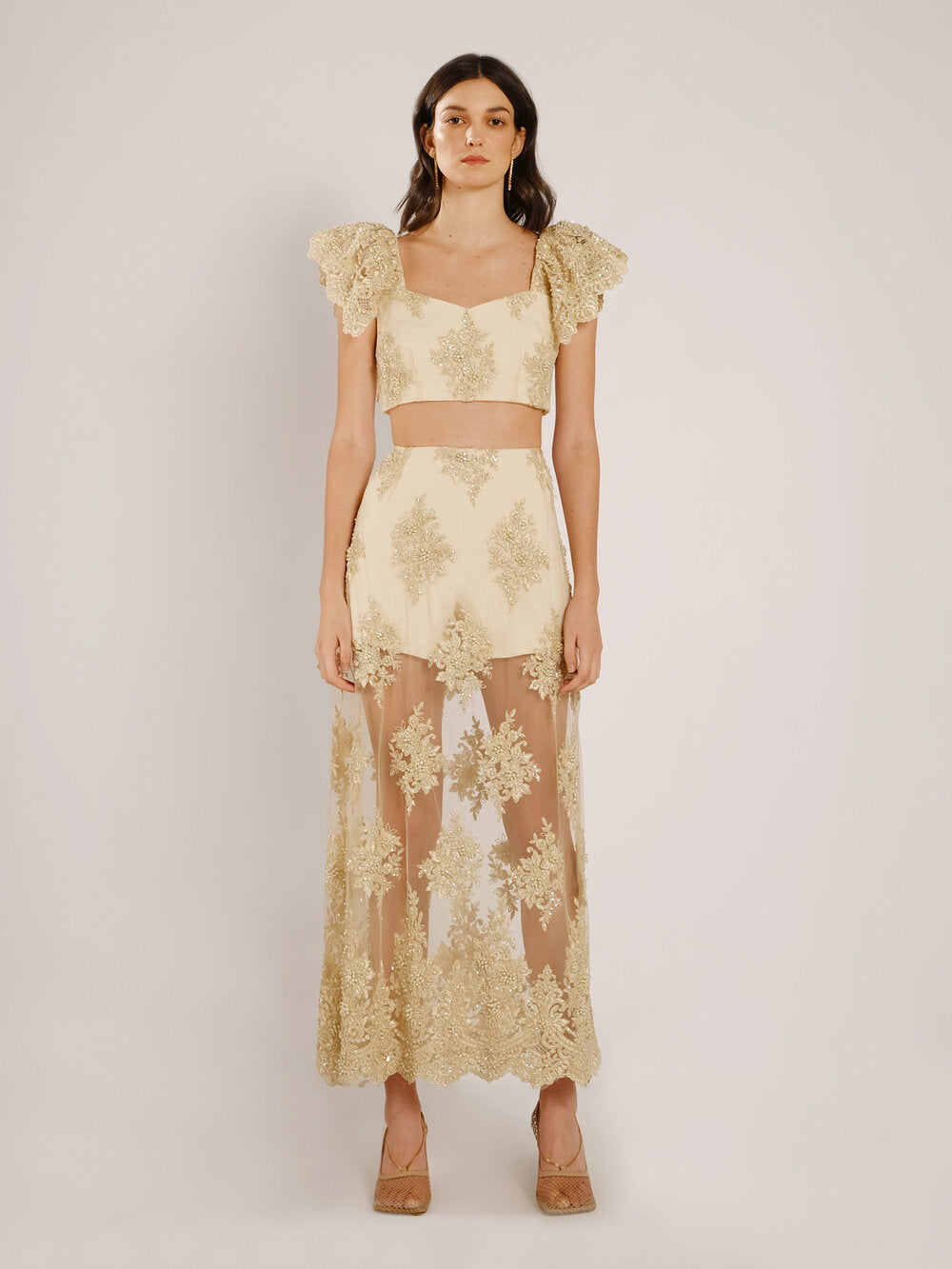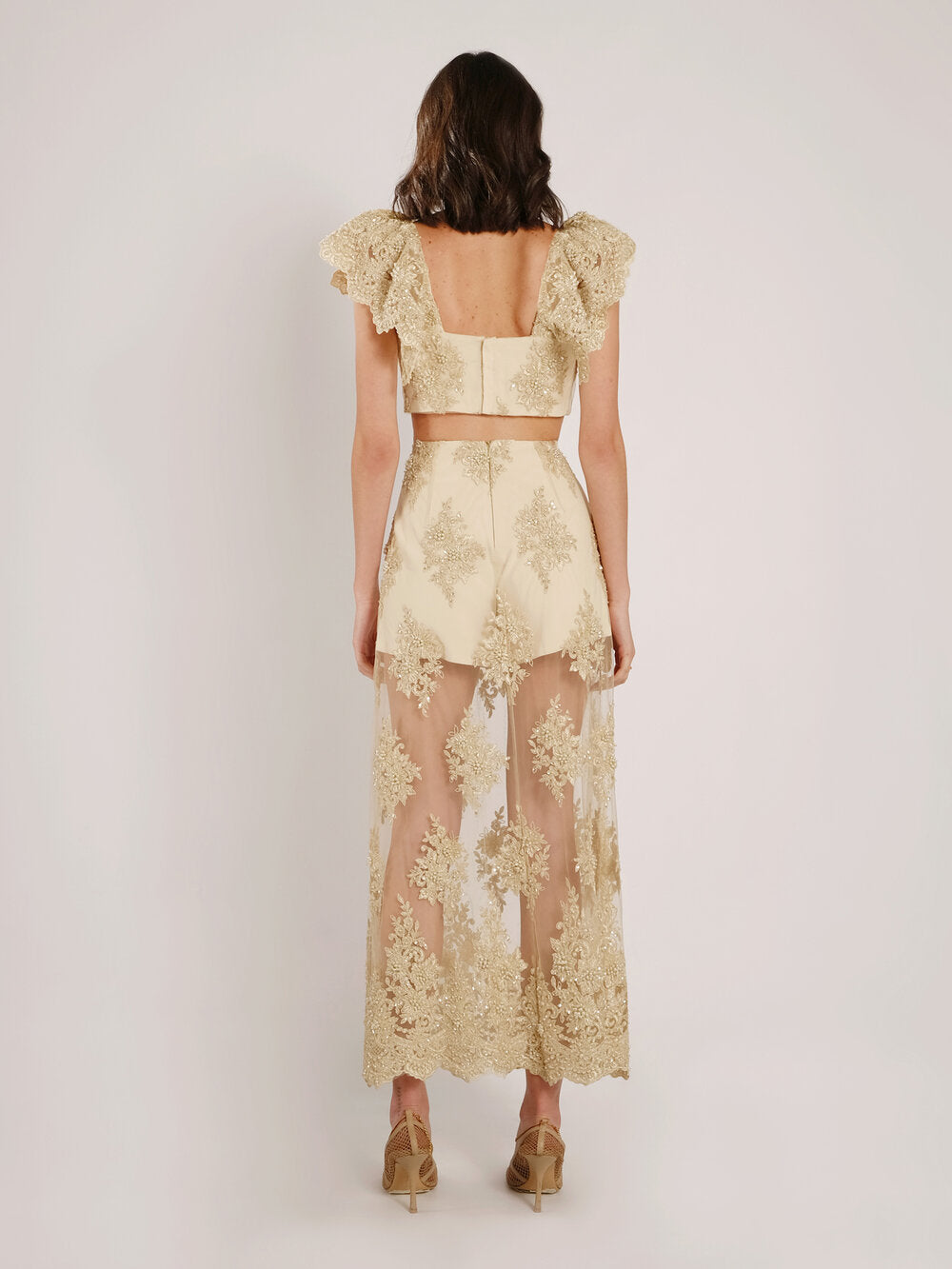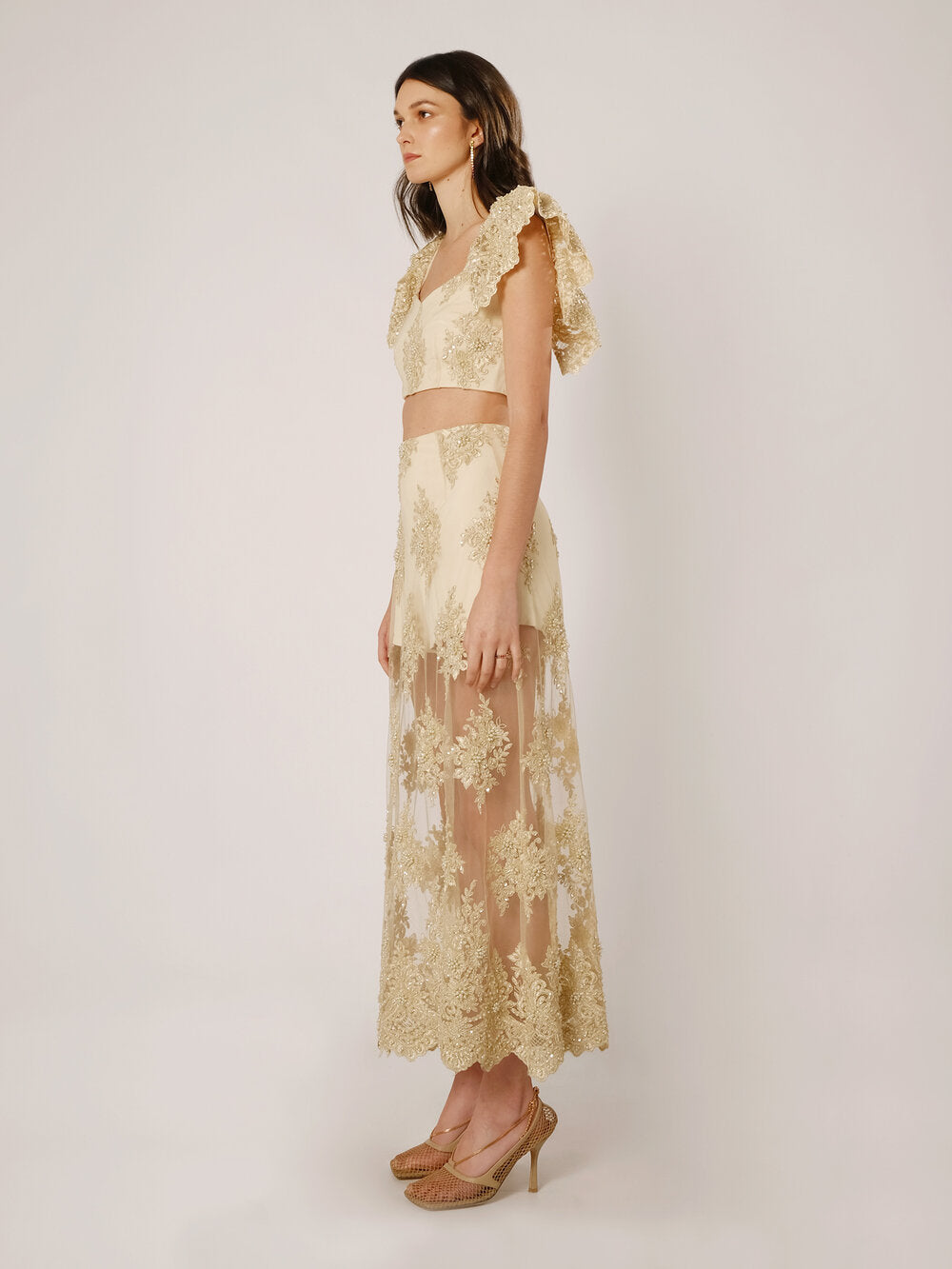 Carla dress in embellished yellow.
Carla yellow mellow dress is for the bold yet dreamy amies, for those that want to be feminine but also comfortable in a party dress. The embellished fabric and rhinestones in yellow contrast with the most dreamy skirt with transparencies, and the secret short down the tulle will keep you shining brightly from dusk till dawn.
All sets are made with embroidered fabrics and following a very careful handmade process, therefore production is very limited. Practically each and every dress is a unique piece as we can only make a maximum of six sets for each style.
Limited serie of 6 dresses.
UNDER PRE-ORDER. Delivery in 15 working days.
Carla Yellow Embellished