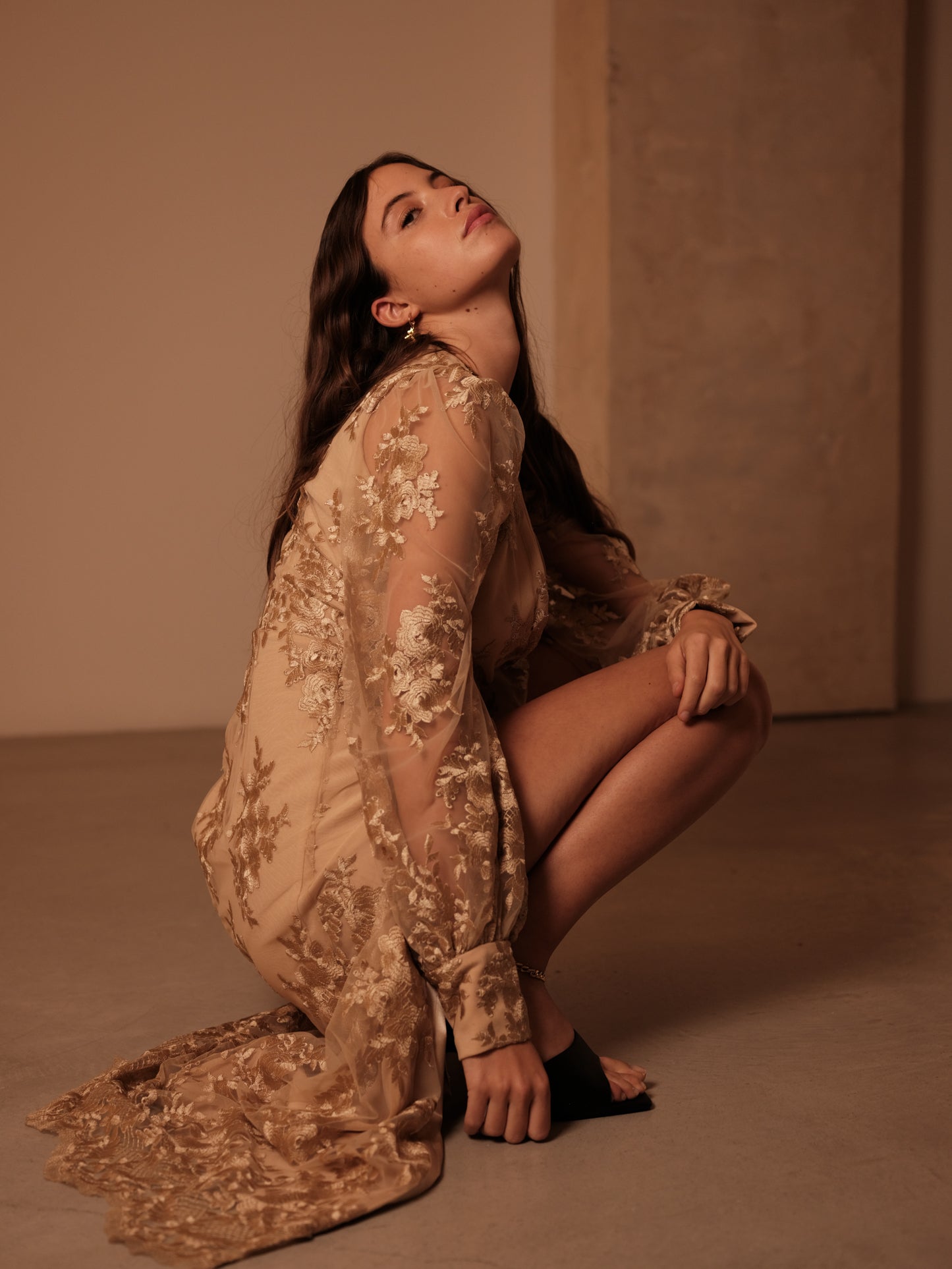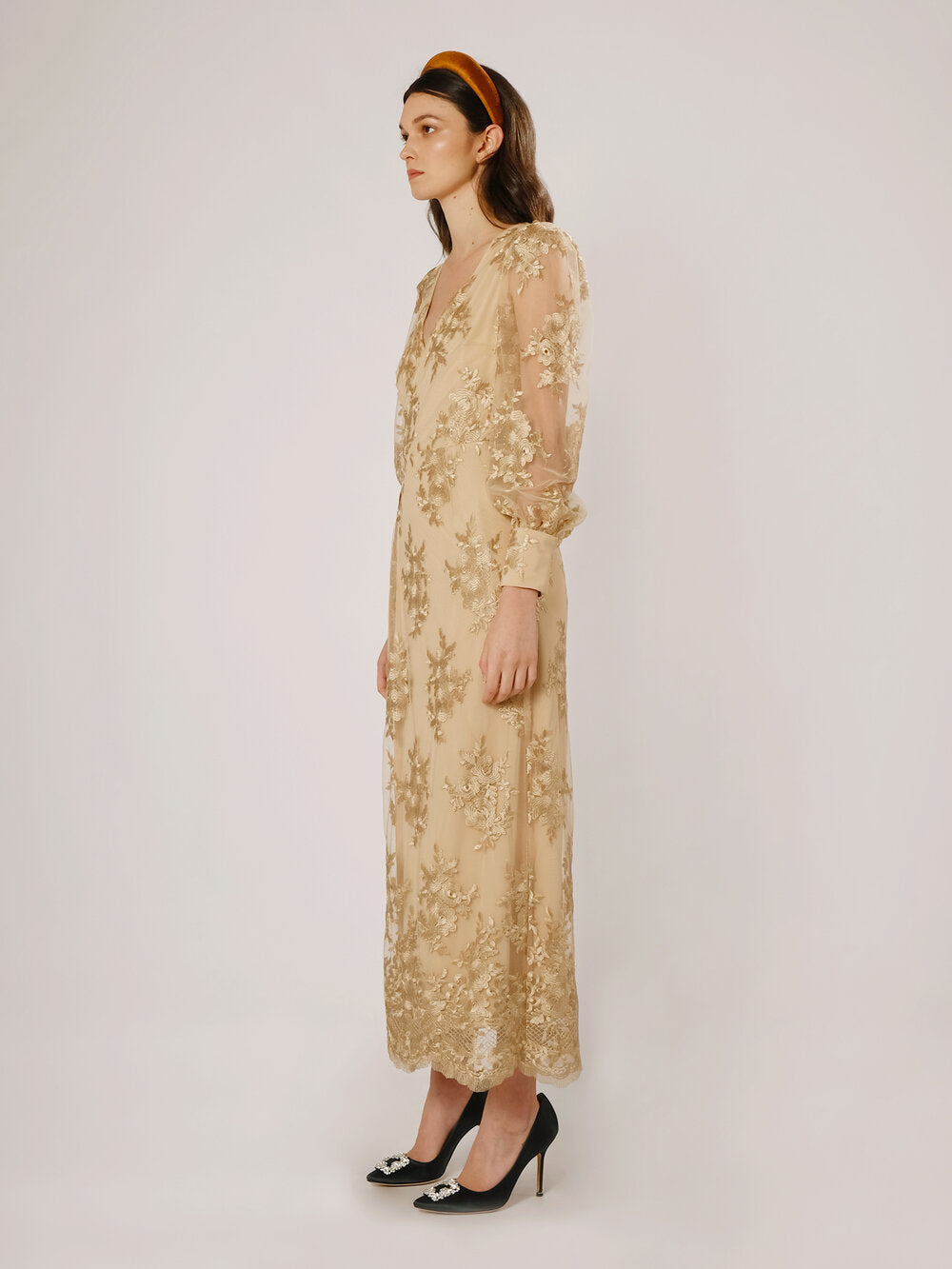 Gabrielle Mustard Embroidered
Gabrielle dress in embroidered mustard.
Gabrielle is for the confident amies. This is the only dress on the collection that is a single piece. The romantic and voluminous sleeves will make you feel powerful yet charming and the velvet lace on the front is regulable to fit every type of body shape. The final hint can be found on the slit skirt.
All sets are made with embroidered fabrics and following a very careful handmade process, therefore production is very limited. Practically each and every dress is a unique piece as we can only make a maximum of six sets for each style.
UNDER PRE-ORDER. Delivery in 15 working days.
Gabrielle Mustard Embroidered