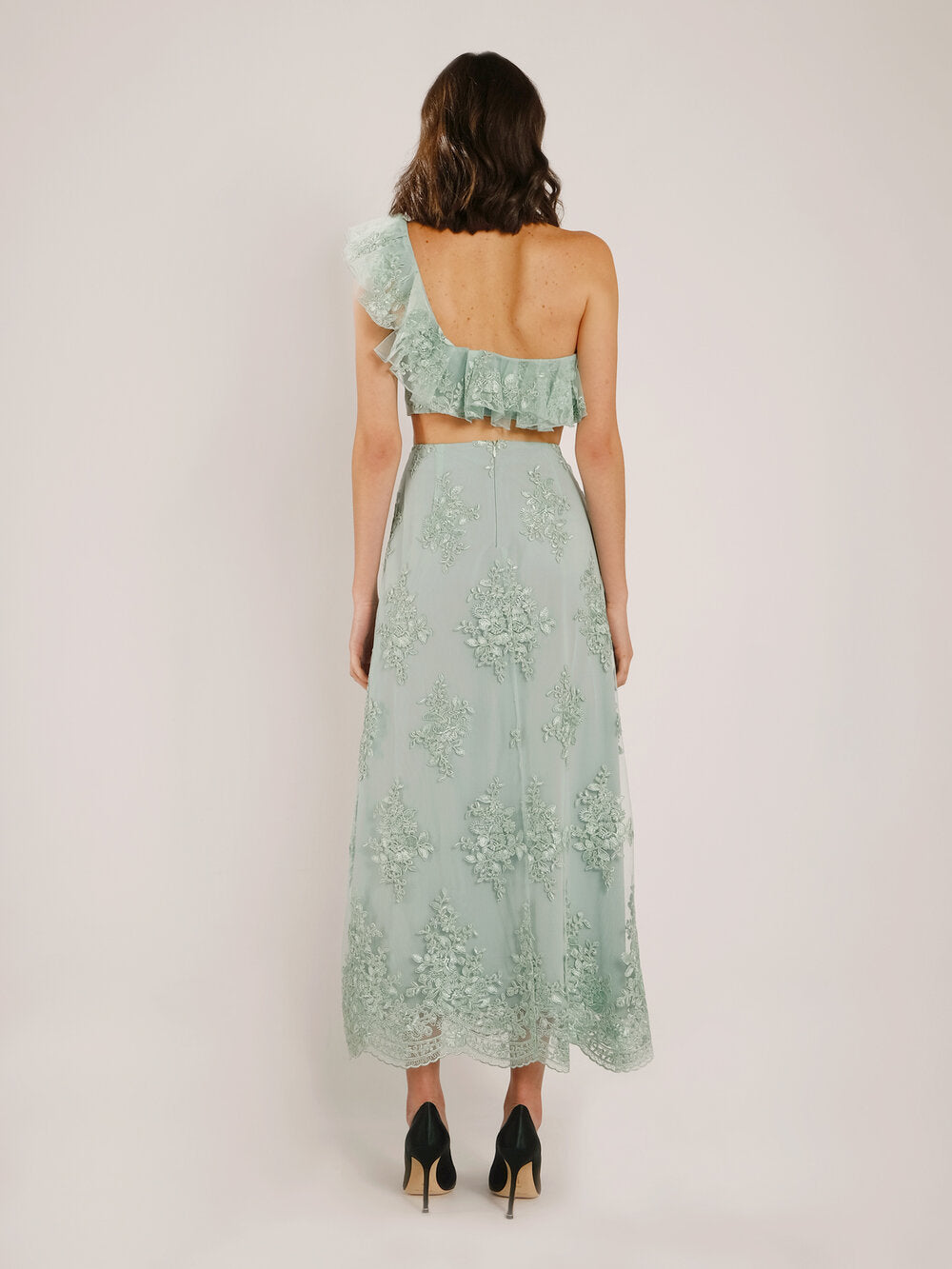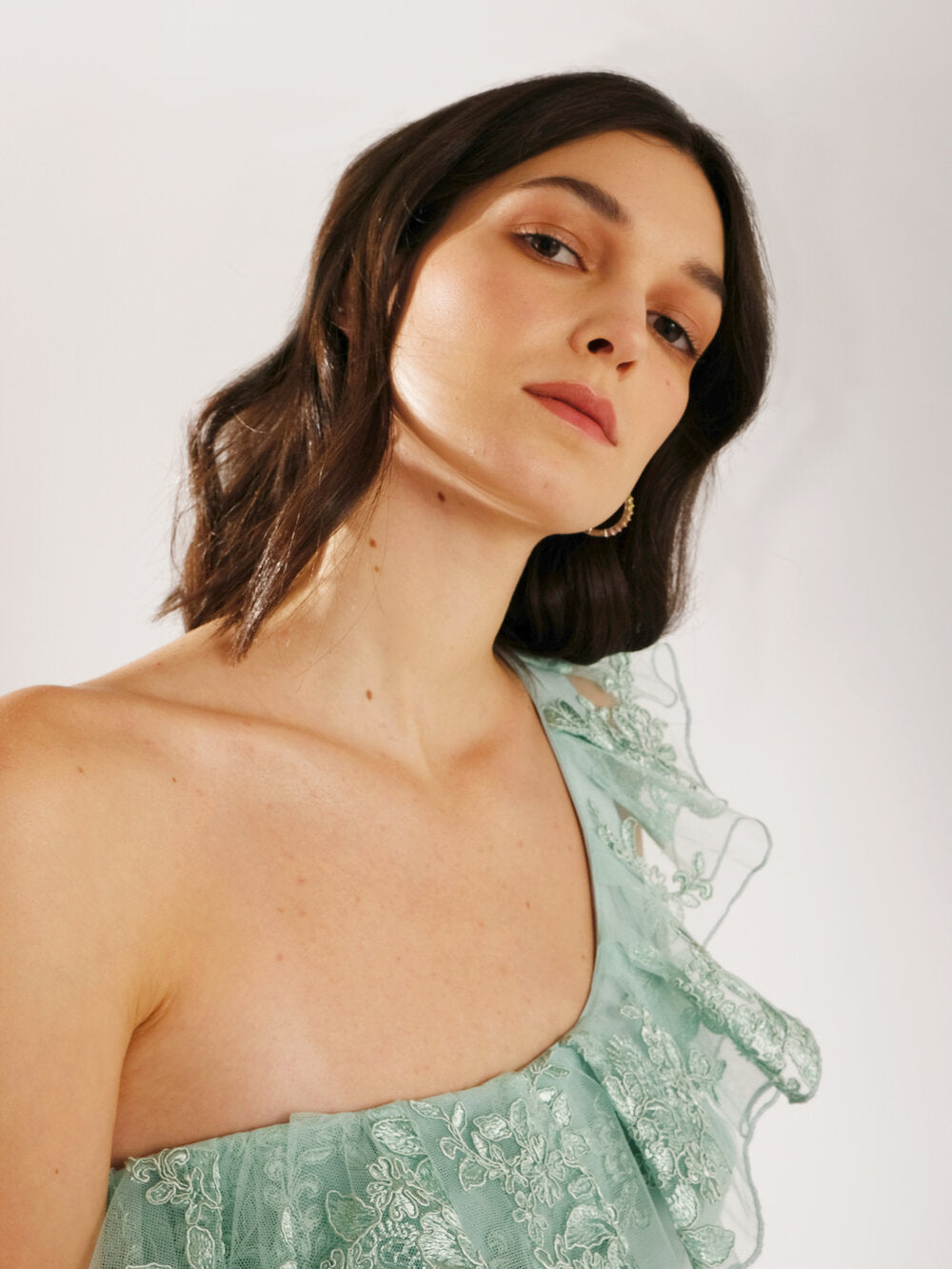 Marion Aquamarina Embroidered
AVAILABLE UNDER REQUEST
Marion dress in embroidered aquamarinablue.
Marion is the asymmetrical style dress. It was made for the disruptive and audacious amies. The ruffle rising from the front to one shoulder provides a touch of femininity but also sexiness contrasting the the long elegant lining below the transparent tulle: the result is a feminine, two piece dress with a glimpse of a mermaid blue aqua-marina.
All sets are made with embroidered fabrics and following a very careful handmade process, therefore production is very limited. Practically each and every dress is a unique piece as we can only make a maximum of six sets for each style.
Total serie of 6 dresses.
Marion Aquamarina Embroidered