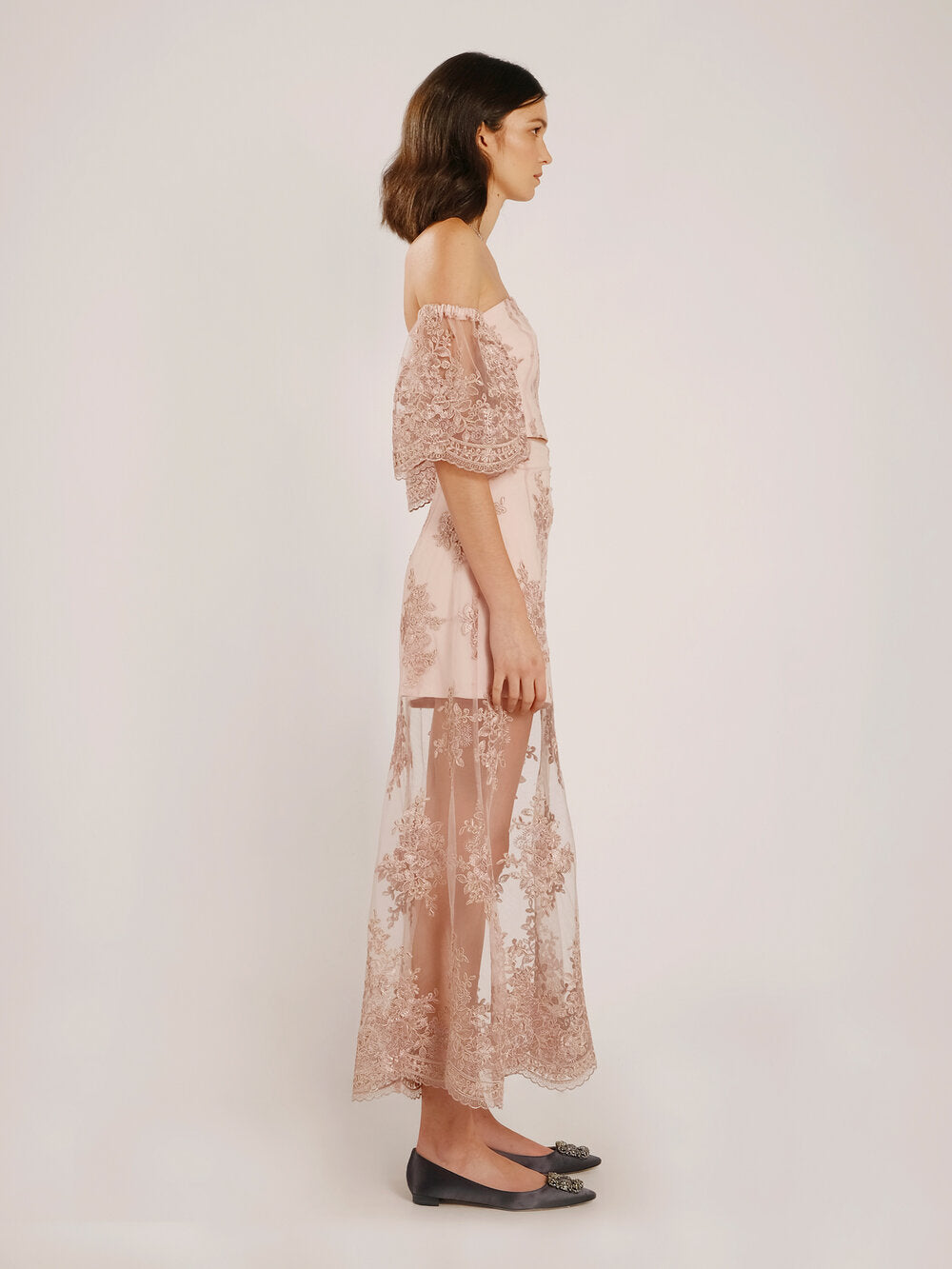 Theresa Pale Pink Embroidered
Theresa dress in embrodered pale pink.
For the charming and romantic amies, Theresa is the four pieces dress. The long and transparent skirt offers a subtle hint while the top and the cuffs merge as one, even with the skirt. Play with the cuffs with different highs and wear the top as a single piece to ride an informal look.
All sets are made with embroidered fabrics and following a very careful handmade process, therefore production is very limited. Practically each and every dress is a unique piece as we can only make a maximum of six sets for each style.
Limited serie of 6 dresses.
Theresa Pale Pink Embroidered